Manhattan Divorce Attorney Ryan Besinque Discusses Opening Spouse's Mail During Divorce Proceedings
Manhattan divorce attorney Ryan Besinque (https://www.besinquelaw.com/can-i-open-my-spouses-mail-during-divorce-in-new-york/) of The Law Office of Ryan Besinque has released an article that provides important insights into the legality and potential consequences of opening a spouse's mail during divorce proceedings in New York. The article sheds light on the legal implications and offers guidance for individuals facing this sensitive issue.
As a highly respected Manhattan divorce attorney, Ryan Besinque has represented numerous clients in both contested and uncontested divorce cases throughout New York. With a dedication to providing quality legal counsel in matters of divorce and family law, he offers compassionate guidance to his clients.
Opening a spouse's mail during a divorce can be a tempting action when emotions run high and there are suspicions of wrongdoing. However, it is essential to understand that both parties in a divorce are entitled to legal rights and protections. The Manhattan Divorce Attorney emphasizes the importance of respecting these rights and advises against invasive actions such as tampering with a spouse's mail or gaining unauthorized access to their email accounts.
According to federal law, opening another person's mail with the intent to pry into their business is punishable by a fine or up to a five-year prison sentence. Intercepting and storing mail without explicit consent can lead to charges of Obstruction of Correspondence, while unauthorized access to email accounts may result in felony charges under the Wiretap Act of the Electronic Communications Privacy Act of 1986 or related cybercrime charges under New York state laws.
Mr. Besinque highlights the legal avenue available for obtaining information during divorce proceedings: the discovery process. Through this pre-trial official procedure, individuals, with the assistance of their Manhattan divorce attorney, can petition the court for access to information relevant to their case. Discovery allows for the collection of vital evidence, such as financial information, hidden assets, and call or text logs, that can impact the outcome of divorce proceedings.
While the temptation to take matters into one's own hands and obtain incriminating information about a spouse may be strong, it is crucial to consider the consequences. Even if such evidence is acquired, the court may not admit illegally obtained evidence during the divorce case. Seeking the advice of a qualified attorney is essential to navigate the complexities of divorce and avoid actions that could jeopardize the outcome.
The impact of actions taken during the early stages of a divorce can set the tone for the entire process. Mr. Besinque acknowledges the natural feelings of resentment and fear that may arise during this challenging time but advises against invading a spouse's privacy. Building a cooperative and amicable environment can contribute to a smoother and more favorable resolution, particularly in matters such as child custody, visitation, child support, and co-parenting.
Individuals facing divorce in New York are encouraged to seek the assistance of a top-rated Manhattan divorce attorney. With extensive knowledge of the law and a commitment to advocating for their client's best interests, attorneys like Ryan Besinque can provide invaluable support throughout divorce proceedings.
Opening a spouse's mail during divorce proceedings in New York carries significant legal risks and consequences. The Law Office of Ryan Besinque, led by top Manhattan divorce attorney Ryan Besinque, advises clients to pursue the appropriate legal channels, such as the discovery process, to obtain the necessary information. By working with a skilled attorney and fostering a cooperative environment, individuals can increase their chances of achieving a more positive outcome in their divorce case.
About The Law Office of Ryan Besinque:
The Law Office of Ryan Besinque is a leading Manhattan-based law firm providing legal services in divorce and family law. With a strong commitment to providing quality legal representation, Ryan Besinque and his team assist clients in navigating the complexities of divorce proceedings while safeguarding their rights and best interests. The firm's comprehensive approach, coupled with its compassionate guidance, ensures clients receive the support they need during challenging times. To learn more, visit www.besinquelaw.com.
Media Contact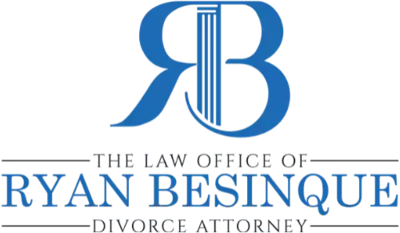 Company Name
The Law Office of Ryan Besinque
Contact Name
Ryan Besinque
Phone
(929) 251-4477
Address
115 W 25th St 4th floor
City
New York
State
New York
Postal Code
10001
Country
United States
Website
https://www.besinquelaw.com/
COMTEX_433511387/2737/2023-05-25T09:21:59
Disclaimer: The views, suggestions, and opinions expressed here are the sole responsibility of the experts. No Digest Express journalist was involved in the writing and production of this article.