BTC.com Block Explorer Updated To The Demand Of Multi-Dimensional Data Query And Custom API
Since 2019, with new advancements made in the field of computer technology, such as distributed data storage, point-to-point transmission, consensus mechanism and encryption algorithm, blockchain technology has ensured the complete disclosure of data records without relying on centralization managers for maintaining data records. As a new form of information technology, it has brought about a great power of change not only in the productive forces, but also in the relations of production.
However, ensuring that the data is made public without centralizing managers' records requires the use of Block Explorer.
What is a Block Explorer?
When it comes to browsers, people's preferred choices are usually Baidu, Google and other Internet browsers. On the other hand, users can simply use the Block Explorer as a tool to browse all the information about the blockchain.
The Block Explorer contains details about each block in the blockchain, each transaction, and the wallet, exchange address, etc. Each public chain, however, has its own algorithm and ecology, which led to the initial Block Explorer to support a single public chain information query. If users want to find multiple public chain information simultaneously, they need to switch between different browsers, which makes the query complex and inefficient. With the development of technology, Block Explorer has gradually developed from single currency to integrated multi-currency information query browser.
Basic introduction of BTC.com Block Explorer
As one of the old Block Explorer, BTC.com block explorer is now regarded as one of the top three Block Explorer. As the largest block data query service provider in the Chinese community, it can meet the demand of multi-dimensional data query & API custom service for different customer groups. The most important and the largest function of BTC.com block explorer is data query, designed to create faster and more convenient Block Explorer with more reasonable information display.
Supports multi-currency and cross-chain query – BTC.com block explorer supports multi-currency block queries, and currently supports three digital currencies of BTC, BCH and LTC. The latest output block information can be directly queried by entering the corresponding height / wallet address / transaction id.

High precision – Before searching, users need to select the corresponding currency, and they can directly inquire the latest block, the whole network hashrate, the active address number, the transaction number, the value dynamic, the transfer information and each mining pool hashrate and so on.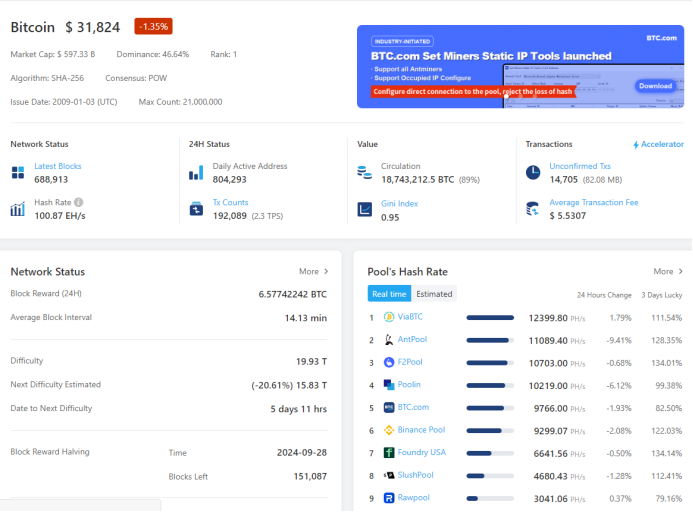 Real-time update – BTC.com block explorer synchronizes all blockchains in real time, and the transactions confirmed a second ago can be found too.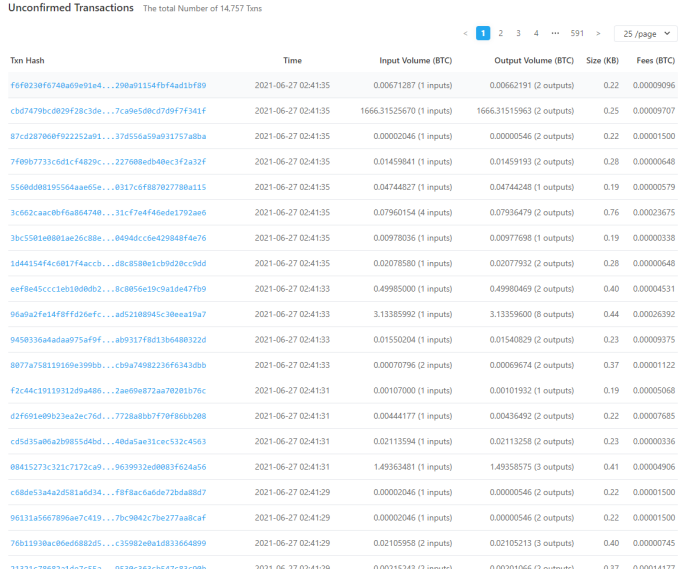 Clear and comprehensive – The information is comprehensive and clear at a glance. In BTC.com, the ratio, difficulty, number of daily transfers, median of daily block volume, daily charge, and daily change of transaction volume are shown in the chart form. The user can directly and accurately grasp the information direction.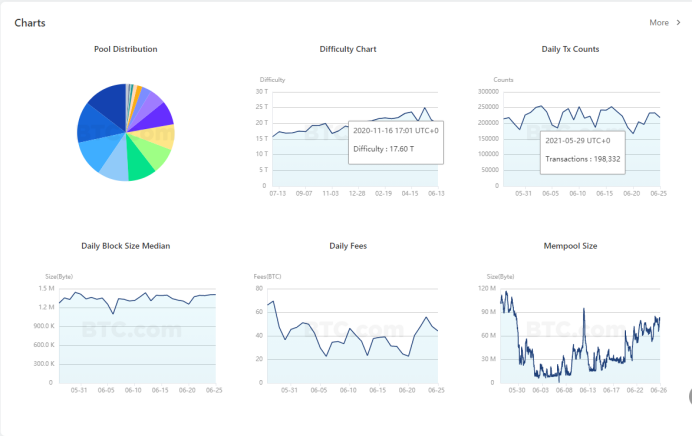 BTC.com block explorer, as the most famous data service infrastructure in the industry, is also committed to establishing new standards in various areas of multi-currency on the basis of open-source code, and moreover, BTC.com brand can be seen in wallets, mining pools, market, information and other areas. In 2020, Block Explorer had 200 million API weekly transfer frequencies, becoming the trust partner of industry leader enterprises. As the first open-source mining pool, it provides low-level code for 350+ enterprises, and provides technical services for many cloud mining service providers, becoming the only company in completing the implementation of delivery in seven days in the industry.
BTC.com block explorer function update analysis
In 2020, BTC.com started the browser redesign project, and recruited a group of product experience officers at home and abroad. It provides more practical, simple, efficient, accurate, transparent and fair block data and industry hot query services for global digital currency enthusiasts, to guarantee accuracy and deepness in the professional version and easy-to-understand in the popular version.
The latest updates made on the BTC.com block explorer are:
1. The homepage is lighter, and the color tone gives a person a kind of comfortable and refreshing feeling. Secondly the new edition is more symmetrical in typography and has better visual effect, and users can see at a glance of the locations of the corresponding services.
2. The data of BTC, BCH, LTC and ETH are combined into one, and users don't have to switch back and forth when querying.
3. Aggregate search saves users' time to search data at different browsers, getting right to the most critical information
4. Users can add tabs and don't have to switch pages frequently.
5: The top right corner of the interface can directly set the page language.
6: Multi-data interface optimization increases the response speed of web pages, making user experience smoother.
Amber Wilson is working in England as a medical doctor. She has deep knowledge about medication, health, how to live well and genetics. She writes articles about that medication field as a part-time service which is required to needy people. In recent months, most of her writing has been in collaboration
Disclaimer: The views, suggestions, and opinions expressed here are the sole responsibility of the experts. No Digest Express journalist was involved in the writing and production of this article.